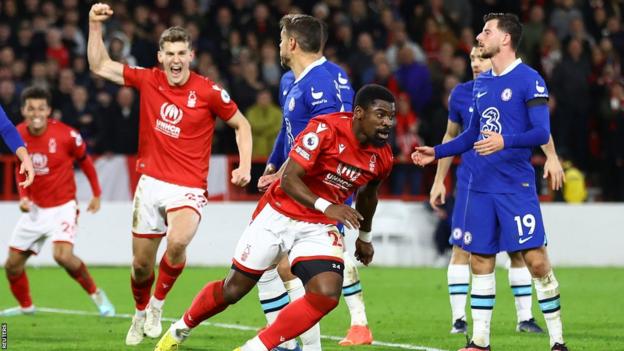 Nottingham Forest defender Serge Aurier says he played for Tottenham three days after his brother in 2020 was murdered to help his grieving mother.
Less than 72 hours later, Aurier played in a 3-1 win at Newcastle.
"I played for my mum. She needed to know life doesn't stop," he said.
"We lost my brother, who we loved so much. But I wanted to play this game because this is my work, first of all. Afterwards, we have our life as a family."
Aurier joined Villarreal after leaving Spurs in 2021 and returned to the Premier League with Forest last September.
The ex-Paris St-Germain defender, who returns to the Tottenham Hotspur Stadium for the first time with Forest on Saturday, said it was his decision to play and give his mother hope.
"This was a bad moment for me but I am strong," he added. "I just wanted to show my mum, 'Yeah, we lost my brother but you have another kid in this life, and I am going to work hard again for you and for the family'.
"It wasn't a good moment for me or for my family but when my mom saw me on the pitch, running and fighting, of course it can't change anything, but she felt, 'Yeah, I lost my kid but I have another one I can see on TV, he'll run and enjoy it'."

Our coverage of Nottingham Forest is bigger and better than ever before – here's

everything you need to know

to make sure you never miss a moment